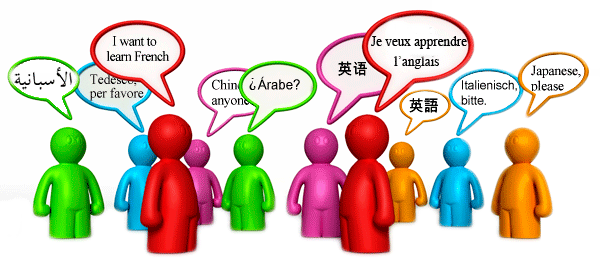 Image of different language from different people.
It's good thing that there's international language that we can use to write in our blog. There are billions of people around the world. Thousands of audience is more than enough to have a better passive income from blogging. So if you're passionate about something, make sure that you deliver your words where your audience can easily understand them.
A lot of people say that making money from blogging is like making coins to buy yourself chewing gums. That is what they thought maybe because that is what they earn. But if you just think that you can make huge amount of extra income, you can make it. Passion and patience is all you need to increase traffic on your blog. That's why you should have a circle of audience.
You may wonder how other people make their blog successful even if their language is not that good. It's because they deliver their lanuguage that their audience understand. You don't have to be super expert on the international language, just the basic is fine. What more important is what you can offer to your readers.
So you don't have to use words that are hard to understand just to make yourself look smart or expert. Expertism is based on the experience that you have. So it's always good to use basic language to share your experience. Don't spoil the great experience that you can share by using words that are hard to understand or needs to be Googled.
This tip on writing content on your blog ends here. Use basic language to your blog that makes your readers stay much longer in it.